About Shilin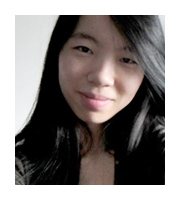 Name:
Shilin Huang
Born:
1987
Gender:
Female
Nationality:
Chinese-Canadian
Hobbies:
Drawing, playing piano, playing mmos, story writing
Likes:
Chinese food, rococo, cats, chilly weather, grandeur, angry music
Favourite colours:
color
color
color
color
I go where my heart takes me, I don't mind being not good enough. I'm not staging a rebellion, I know when to trust my intuition.
contact
If you have any questions or comments that are not already mentioned in the
FAQ here
, or would like to talk to me about work opportunities and commissions, please feel free to send me an email to the following address in the image below! I reply to each e-mail within several days, so if I don't reply back, your message was most likely not successfully sent so please try again (:
Alternatively, you can find me on places like Deviantart or twitter to leave your inquiries.
Frequently Asked Questions
Q: what's your name / How old are you / where do you study / etc?
A: Refer to front page blurb!
Q: Do you do commissions?
A: not anymore ): Feel free to e-mail me if you feel like you can change my mind.
Q: How long have you been drawing? How long have you been drawing anime/illustrations?
A: I've been doodling since elementary school like everyone else. I started drawing anime fanart with traditional media in grade 4 or 5, and started drawing digitally after I got a tablet at christmas of 2001 or 2002!
Q: Have you had art education?
A: No; I am mostly self-taught.
Q: Which program do you use and how do you go about each illustration?
A: I sketch in photoshop, then ink/colour it there with a Wacom Cintiq 21UX tablet.
Q: Can you teach me how to use photoshop / write html / write php / maintain a blog / etc?
A: As much as I'd like to help out, I can only answer very specific questions/problems. For general tutorials for anything and everything, Google is your friend!
Q: Can we exchange links?
A: I am not accepting any link exchanges at the moment ): link housekeeping has been bothersome in the past.
Q: We are a hobby group and would like to use your art for nonprofit purposes.
A: As long as you don't heavily alter my art, and provide proper, clear credit to me as the original artist (eg. leave my name and website on the image), you can use them.
Q: How did you make this site?
A: I wrote it from scratch on Notepad using html, php and the slimbox2 javascript
Q: Who is your host? Is it free?
A: I am currently using paid hosting from
DreamHost
.
Q: Can you host me?
A: Sorry but I only provide free hosting for friends ):
Q: Where can I buy prints of your art and copies of your books?
Q: Can we be friends? Can I have your skype/msn/aim/facebook?
A: I don't give out those to strangers, sorry. If you want to be my friend, just do what you would do to anyone else who you'd like to be friends with, and respect the outcome whether or not you succeed.
About shilin.net
Originally established as ashen-ray.com in August 2004, shilin.net is hosted to this day by
DreamHost
. The current version:V is written from scratch using Photoshop and NotePad with css, php and the slimbox2 javascript. View a screenshot of previous layouts here:
la-la-land
,
Ashen Ray II
,
Ashen Ray III
,
Ashen Ray IV